To survive, you must have the resources you need to survive. Resources can take many forms and can change with the times. Food and Water are basic – you need them to survive. Once the basics are assured, then you need housing to protect you from the elements. Once basic survival is assured, the term resources changes to mean what helps you survive in the manner in which you want. Gold, silver, iron, diamonds and so on, have become basics for centuries now.  Industrialization brought about the need for oil and many incidents and wars have been fought over control of this resource. That is now changing.
Oil will always be important, but with the advent of the electronic/digital age, different  resources are needed 
on top of what we now consider basics. At this moment in history what are called rare-earth elements have become the most important of our natural resources. Right now if you control these Rare-Earth elements, you control the World. That is why there is going to be an upcoming war over Natural Resources.
Index
TYPES
WHERE AND POSSIBLE CONFLICTS
TYPES
Food
Chile keeps eye on Chinese fishing fleet along South American coast |
Reuters

– posted 10/20/20
China's Illegal Fishing Targeted by New U.S. Measures –

Foreign Policy

–

posted 11/20/20
Implications of China's new law to control illegal fishing –

Asia Times

–

posted 02/01/21
Perairan Pulau Perak, Lokasi "Kegemaran" Pencerobohan Nelayan Jiran – (Perak Island Waters, "Favorite" Location of Neighbouring Fishermen Invasion) 

 
Defence Security Asia

–

posted 02/06/21
Fuel
The Race For Arctic Oil Is Heating Up |

OilPrice.com

–

posted 02/05/20
Russia Makes Move On Antarctica's 513 Billion Barrels Of Oil |

OilPrice.com

–

posted 03/20/20
New Arctic terminal will be built twice bigger than planned |

The Independent Barents Observer

–

posted 04/16/20

Russia's Grand Plan For Arctic Oil Is Under Threat |

OilPrice.com

–

posted 04/31/20
Texas fears losing oil-rich lands in Chinese takeover of weakened energy companies | Fox Business –

posted 05/18/20
Coal Strategy 2035: Is Russia Preparing for the Last War? –
Jamestown

–

posted 07/27/20

Value Of Russia's Oil Reserves Drops By $129 Billion   |

OilPrice.com

–

posted 09/24/20
Russia Is Expanding Its Energy Influence In Africa –
Australia seeks answers on Chinese coal 'ban' –

Asia Times

–

posted 10/13/20
Some of the coal operations at the Port of Newcastle in Australia. China is a major market for Australian coal. Photo: AFP/William West
Russia Tightens Its Grip On Kurdistan Oil |

OilPrice.com

–

posted 12/09/20
Russia and Iraq Deepen Energy, Military Ties –

Jamestown

–

posted 12/10/20
Chinese Oil Deal Could Bail Out Cash-Strapped Iraq |

OilPrice.com

–

posted 12/10/20
China reassures public of 'balanced' coal supply for winter as provinces cut back power to factories |

South China Morning Post

–

posted 12/16/20
Rosneft Extremely Bullish About Arctic Oil And Gas Discoveries |

OilPrice.com

–

posted 12/18/20
Power crunch turning the lights out in China –

Asia Times

–

posted 12/18/20
Only 36% Of Russia's Oil Reserves Are Profitable |

OilPrice.com

–

posted 01/27/21
Hungry for more oil, Norway aims for €36 billion investments in new fields –

Eye on the Arctic

–

posted 07/28/21
Mineral (Rare and Not Rare)
Wikipedia defines rare earth elements as such:
A rare-earth element (REE) or rare-earth metal (REM), as defined by the International Union of Pure and Applied Chemistry, is one of a set of seventeen chemical elements in the periodic table, specifically the fifteen lanthanides, as well as scandium and yttrium.[2] Scandium and yttrium are considered rare-earth elements because they tend to occur in the same ore deposits as the lanthanides and exhibit similar chemical properties, but have different electronic and magnetic properties.[3] Rarely, a broader definition that includes actinides may be used, since the actinides share some mineralogical, chemical, and physical (especially electron shell configuration) characteristics.[4]
The Critical Metal Trump Is Desperate To Secure |

OilPrice.com

–

posted 04/22/20
Two Chinese Firms Blocked From Australia's Rare Earth Sector –

Reuters

– 

posted 04/26/20

Samples of rare earth minerals from left: Cerium oxide, Bastnaesite, Neodymium oxide and Lanthanum carbonate at Molycorp's Mountain Pass Rare Earth facility in Mountain Pass, California. U.S. on June 29, 2015. David Becker/Reuters)
U.S. Struggles to End Reliance on Rare-Earth Minerals From China –

Foreign Policy

–

posted 05/25/20

A front loader shifts soil containing rare-earth minerals to be loaded at a port in Lianyungang, in China's eastern Jiangsu province, on Sept. 5, 2010. 

STR/AFP VIA GETTY IMAGES
Ottawa to scrutinize Chinese acquisition of gold miner as Huawei case reaches crucial stage |

Vancouver Sun

 –

posted 05/26/20
10 Top Countries for Rare Earth Metal Production Priscila Barrera –
May 26th, 2020

–

Investing News
China asks state firms to halt purchases of U.S. soybeans, pork, say sources –

Reuters

–

posted 06/01/20
China Has Turned Globalization Into A Communist Party Tool –

Foreign Policy

–

posted 06/08/20
Why the EU may need to revive mining to go green –

POLITICO

–

posted 07/16/20
Will China Use Its Nuclear Option As Tensions With The U.S. Escalate? |

OilPrice.com

–

posted 07/24/20
Distribution of rare earth element deposits

Source: ArsTechnica
Column: U.S. finds its Chinese rare earth dependency hard to break –

Reuters

–

posted 07/30/20
Mining for Rare Earth Metals in IOR could be challenging for India, says expert –

The Financial Express

–

posted 08/07/20

There is a huge presence of Chinese ships and submarines in the IOR and the Indian Navy has been picking up their signals in the waters. (Photo source: IE)
On Rare Earths, the Pentagon Is Making the Same Mistake Twice –

Defense One

–

posted 08/10/20
Russia has $1.5 billion plan to dent China's rare earth dominance –

Reuters

–

posted 08/12/20
In Myanmar's largest jade mining town, the semi-precious stone prized by Chinese costs more than money |

South China Morning Post

–

posted 08/15/20

Unlicensed miners search for jade stones at a waste site in Hpakant. Photo: Hkun Lat
Japan moves to secure rare earths to reduce dependence on China |

South China Morning Post

–

posted 08/17/20

A bastnaesite mineral containing rare earth. Photo: Reuters
China hoards resources as trade war and pandemic threaten access –
Nikkei Asian Review
–
posted 09/07/20
Race is on for Indonesia's untapped rare earths – Tin mining tailings could contain commercial quantities of rare earths both US and China would be keen to tap –

Asia Times

–

posted 09/08/20
Indonesia could hold a valuable store of rare earths contained in the tailings of tin, copper and gold mining. Image: Facebook
Ending China's Chokehold on Rare-Earth Minerals –

Bloomberg

–

posted 09/18/20
China's exports of vital rare earths drop a dramatic 62% in August   |

Asia Times Financial

–

posted 09/24/20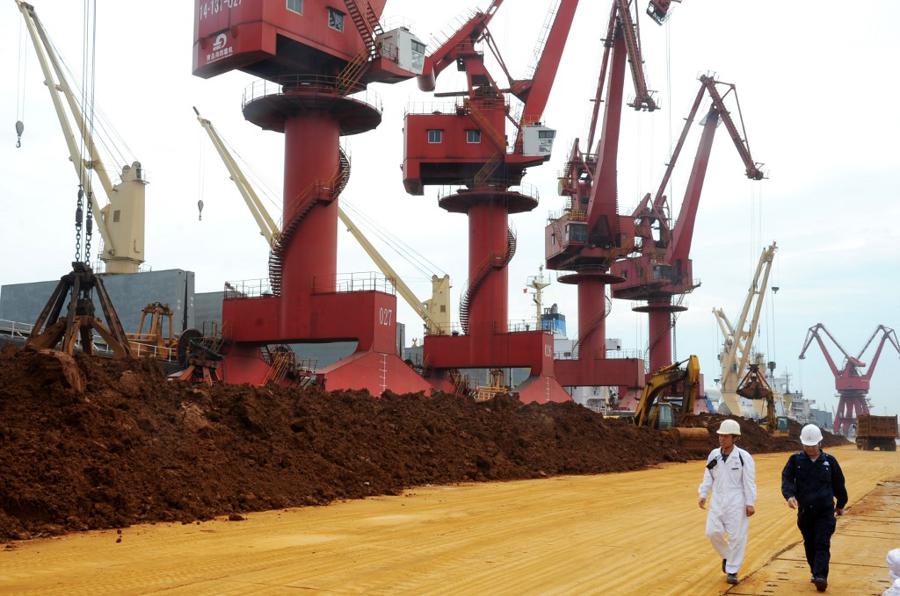 Chinese inspectors walk past piles of rare earth on a quay at the port of Lianyungang in eastern China's Jiangsu province in May 2016. China's 13th Five-Year Plan called on the rare earth industry to produce more high-end products by further reducing the number of producers. The plan stipulated that total mining of rare earths in 2020 should be no more than 140,000 metric tons, compared with the 105,000 tons limit in 2016. Photo: Wang chun / Imaginechina via AFP.
Tightening Supply Pushes Rhodium Prices To All-Time High –
Oilprice.com

–

posted 09/25/20
Executive Order on Addressing the Threat to the Domestic Supply Chain from Reliance on Critical Minerals from Foreign Adversaries

–

The White House

–

posted 09/30/20
Battle for rare earths escalates as Pentagon gets involved |

Asia Times Financial

–

posted 10/07/20
China threatens rare earth blacklist as trade war expands |

Asia Times Financial

–

posted 10/12/20
China cuts rare earth exports by 43% in Sept, builds stockpile |
Asia Times Financial

–

posted 10/14/20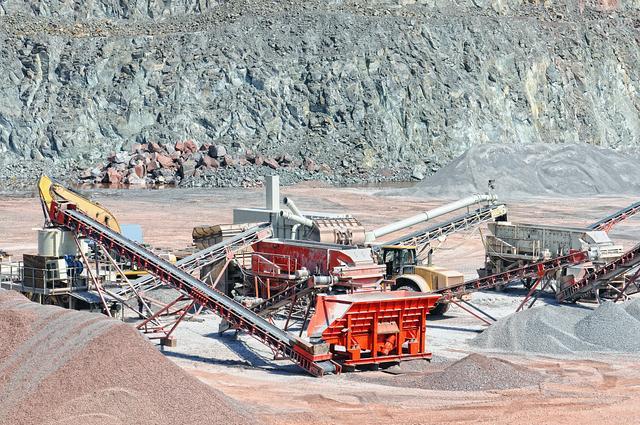 Northern Rare Earths' mine in China's Inner Mongolia is one of the biggest in the world. Photo: Sina.com
Massive beryllium find raises stakes in rare earth tensions – Asia Times Financial –

posted 10/14/20
"Surveys discover what's believed to be world's largest deposit of metal used in manufacture of weapons. Huge quantities of cobalt also unearthed"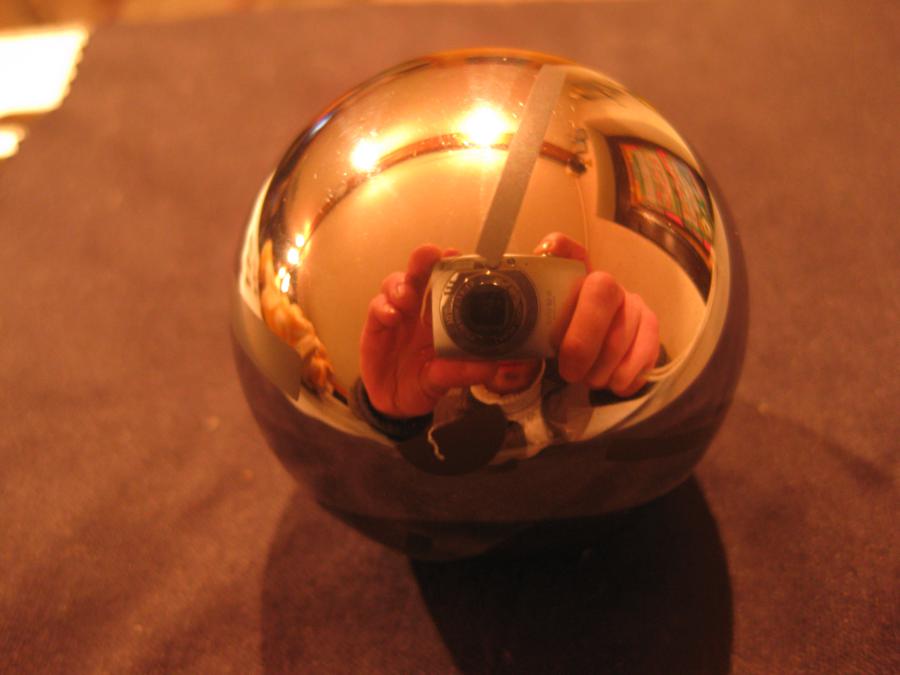 A hollow beryllium sphere used in a gyrocompass of a Boeing B-52 Stratofortress bomber. Photo: Wikicommons
China Rushes to Dominate Global Supply of Lithium –

The Diplomat

–

posted 12/09/20
Why China Is Dominating Lithium-Ion Battery Production –

Forbes

–

posted 12/09/20
Single-crystal technology holds promise for next-generation lithium-ion batteries –

Phys.org

–

posted 12/10/20
Canada rejects sale of Arctic mine to Chinese company Shandong Gold after security review |

CTV News

–

posted 12/22/20
Chinese companies are betting heavily on Democratic Republic of Congo's mines |

South China Morning Po
st –
posted 12/27/20
Visualizing China's Dominance in Rare Earth Metals |

Markets Insider

–

posted 01/15/21

Norway Moves Quickly to Start Undersea Mining –

VOA

–

posted 01/16/21
China tightens strategic control of rare earths –

Asia Times

–

posted 01/20/21
EU pins hope on Norway raw materials discovery – DW –

posted 01/26/21

MINERAL COMMODITY SUMMARIES 2021 –
U.S. Department of the Interior




U.S. Geological Survey

–

posted 02/02/21
How iron ore is powering China's infrastructure boom, and why securing new sources is so vitally important |

South China Morning Post

–

posted 02/14/21
China Eyes Rare Earth Export Curbs for U.S. Defense, FT Says

– 
Bloomberg News

–

posted 02/16/21
USGS

Updates Mineral Database with Niobium Deposits in the United States –

posted 02/16/21

Tussle over rare earth elements heating up: FT –

Asia Times

–

posted 02/17/21
China's rare earth export curbs push Australian miner to fast track Africa project as nations step up diversification plans |

South China Morning Post

–

posted 02/17/21
China boosts rare-earth output amid growing tech war with US –

Nikkei Asia

–

posted 02/21/21
Europe's Rare Earth Dependency Dilemma |

OilPrice.com

–

posted 02/22/21
Mining magnets: Arctic island finds green power can be a curse |

Reuters

–

posted 03/02/21
Factbox: Miners gear up global rare earth projects as prices surge |

Reuters

–

posted 03/02/21
US Needs a Strong Defense Against China's Rare-Earth Weapon – Asharq Al-Awsat/Bloomberg –

posted 03/05/21
Five Eyes alliance urged to forge ties with Greenland to secure minerals –

Eye on the Arctic

–

posted 03/05/21
China's rare earth gambit backfires: Forbes –

Asia Times

–

posted 03/08/21
North Korean Companies Hoard Rare-Earth Elements for Future Trade with China —

Radio Free Asia

–

posted 03/16/21

Australia's rare earth elements to become rarer as The Quad seeks to break up China monopoly – news.com.au – posted 03/19/21
U.S. looks to Canada for minerals to build EVs | Driving – posted 03/20/21
China's rare earth supplies disrupted by Myanmar tumult – Asia Times – posted 03/22/21
Rare earth riddle: Can US dodge China monopoly – Asia Times – posted 03/28/21
China Consolidates Rare Earth Supply Chain | RealClearDefense – 11/06/21
Water
China's "Largest, Costliest & Riskiest" Dam In Tibet Will Hit India, Bangladesh Very Hard — Experts – Latest Asian, Middle-East, EurAsian, Indian News – Eurasian Times – posted 12/12/20
Importance of Tibet's rivers for Asian water security – Asia Times – posted 12/30/20
China at the heart of rising Nile River conflict – Asia Times – posted 01/19/21
China risks a Himalayan water war with India – Asia Times – posted 01/29/21
Sudan warns filling of Ethiopian Nile dam 'threatens national sec – The New Arab =- posted 02/06/21
Notes from central Taiwan: Taiwan's water scarcity crisis – Taipei Times – posted 02/08/21
More than 330 000 people affected by drinking water shortage as drought hits southern and eastern China – The Watchers – posted 02/10/21
Mekong's falling water level riles China's downstream neighbors – Nikkei Asia – posted 02/23/21
Moscow's Hopes to Use Water as 'New Oil' Outraging Siberians – Jamestown – posted 02/23/21
Chinese dams, pollution send Vietnamese in Mekong Delta in search of greener pastures | South China Morning Post – posted 02/27/21
China's Dam Building Is a Security Risk for India's Northeast – The Diplomat – posted 03/28/21
Water disputes will compound instability in the Middle East  | The Strategist – posted 07/28/21
Why water-stress will increase social, economic and political tensions in the Middle East – The New Arab – posted 07/28/21
WHERE AND POSSIBLE CONFLICTS
As the ice melts, Greenland considers its future – BBC News – posted 01/09/20
Russia releases massive official plans for the Northern Sea Route – The Northern European :: UpNorth – posted 01/13/20
Breakingviews – Corona Capital: Eni, Greenland, IndiGo – Reuters – posted 04/24/20
US announces millions in aid for resource-rich Greenland – BBC News – posted 04/24/20
Batteries and hydrogen technology: keys for a clean energy future – Analysis – IEA – posted 05/03/20
Clean energy progress after the Covid-19 crisis will need reliable supplies of critical minerals – Analysis – IEA – posted 05/06/20
IEA: These Minerals Are Essential For The Energy Transition | OilPrice.com – posted 05/07/20